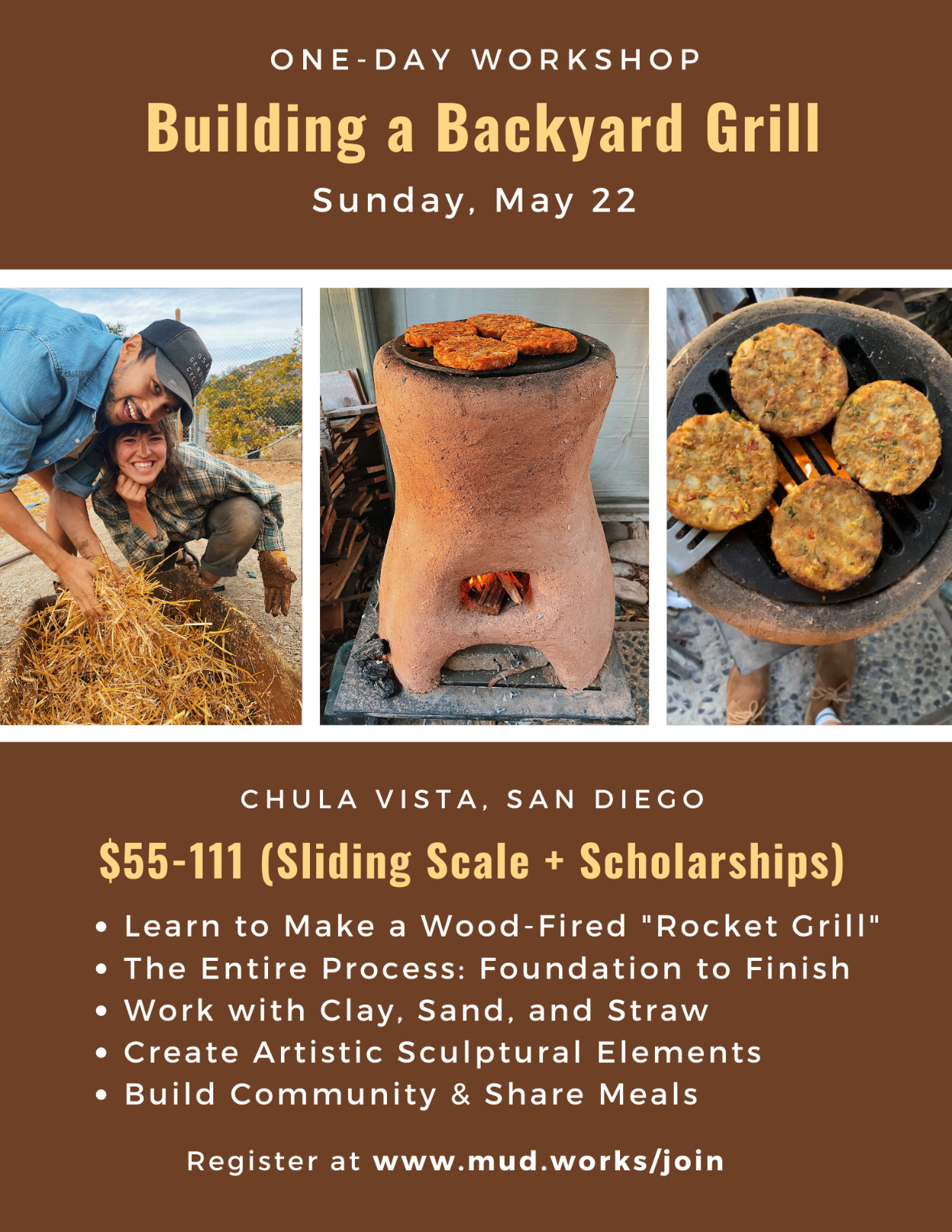 Enter your name & email to sign up!
You will receive an email with a PayPal link to confirm registration.
To inquire about QT/BIPOC or need-based scholarships, include this in your message.
In this two-day weekend workshop, you will learn the entire process of building an earthen bread & pizza oven, starting with the foundation and moving all the way through applying the finish plaster. Autumn Flower Randolph, natural building artisan and educator, will facilitate this workshop. Leave with all the skills you need to make your own oven at home!

This workshop will be hosted at an emerging community hub in the Chula Vista neighborhood of San Diego, CA. Some simple snacks will be provided, and all are encouraged to bring something to share for a communal potluck lunch. You may also bring your own individual lunch if you prefer not to eat potluck-style. This is a great opportunity to build community with like-minded individuals and learn more about natural building.


Accessibility is a core value of MudWorks. Therefore, all workshops are offered on a sliding scale, with three pricing tiers for those with various income levels. Scholarships are available for QT/BIPOC (queer & trans folx and Black, Indigenous, people of color) and to anyone without the means to pay. If you feel called to participate but cannot afford the ticket price, please reach out! You will not be turned away for lack of funds.
**NOTE: Spaces are limited to 8 participants for this workshop, so if you're interested in joining, don't hesitate to register.**