This cute mug has a unique blue/grey glaze with brown speckles and edges. The unique shape of a wide belly and narrower mouth keeps your drinks hotter longer, and minimizes spillage.
Perfect for your morning coffee or evening tea!
 ✔ Food Safe
 ✔ Dishwasher Safe
 ✔ Microwave Safe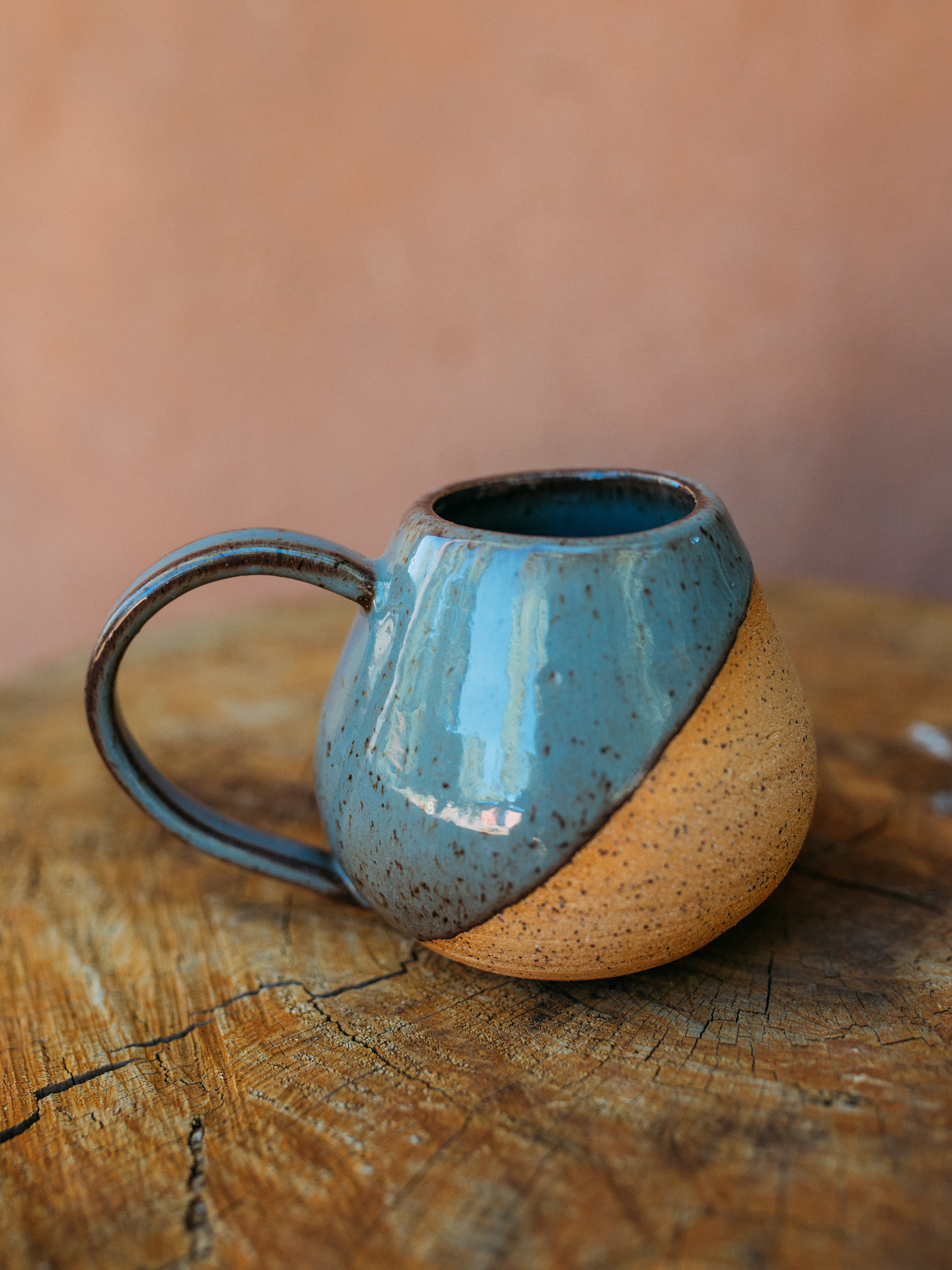 Interested in this piece?
Buy it now, or contact me for a custom order!